THE QUALITIES OF A GOOD LEADER, AND HOW AN MBA HELPS DEVELOP THEM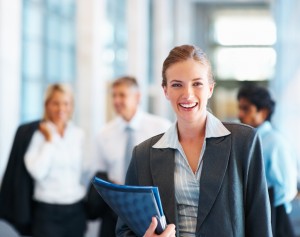 At the University of North Carolina Kenan-Flagler Business School, we want to create passionate leaders who can inspire their employees and partner with other ambitious individuals to effect real change in the world of business. Our MBA@UNC program is designed with our unique leadership values in mind to prepare the next generation of leaders for the rigors of working in today's competitive business environment. Here are a few ways MBA@UNC can help you realize your professional goals.
Problem Solving
One of the most important qualities of an effective leader is the ability to calmly assess a situation and solve problems under pressure. Throughout MBA@UNC, you will have several opportunities to develop your problem-solving skills through experiential learning. UNC Kenan-Flagler Business School's vision for leadership development places particular emphasis on the value of hands-on experience, and our Leadership Initiative will give you the chance to put your problem-solving skills to the test. Immersion case and venture capital investment competitions, as well as our domestic and global business projects, will hone your problem-solving skills in exercises similar to those you will encounter in your career.
"MBA@UNC helped me see both sides of the coin," said Mark Calabrese, a member of the MBA@UNC class of 2013. "I started asking new questions — about strategy, finance and accounting — and learned how to better present my ideas."
Integrity
True leaders must demonstrate integrity, both to encourage trust in their employees and establish themselves as authority figures. During MBA@UNC, you will learn from experienced advisors and career coaches who will work with you on an individual level through one-on-one career and leadership sessions. Our executive coaching programs will provide you with insight and feedback that will enable you to develop your leadership skills in a way that relates to your career ambitions and chosen concentration of study.
"Leadership means pursuing excellence to get great results, serving others and demonstrating integrity," said Kelley Brown a member of the MBA@UNC class of 2015. "I think it's important because it moves us to get results while balancing relationships and investing in others."
Teamwork
At UNC Kenan-Flagler, you'll develop relationships with your classmates that will allow you to learn from one another, not just our faculty members. By demonstrating your understanding of the value of teamwork, you'll be ready to inspire your colleagues and workers to achieve organizational objectives. The leadership team at UNC Kenan-Flagler helps you build these skills in a variety of ways, and group work is an integral part of the MBA@UNC program. You'll work closely with your fellow students during collaborative projects and breakout sessions during classes, which provide invaluable opportunities to interact with classmates, learn from them and establish the teamwork skills that will serve you well beyond graduation.
"I wondered whether the online format would allow the class to bond. But even though we only met for a few hours each week, I formed meaningful friendships with my classmates," said Jamie DeMaria, another member of the MBA@UNC class of 2013. "Each of us brought a different perspective from our industry and experiences. But there was a sense of commonality, because we all were going through this unique experience together. I marvel at the skills and insights of my classmates and am amazed by the learning that took place between us online. There was camaraderie and openness — a willingness to help each other."
Passion for Development
At UNC Kenan-Flagler, we believe that teaching the qualities of a true leader does not end at the conclusion of MBA@UNC — and neither do our students. A passion for learning and ongoing professional development is at the core of our vision for leadership, and MBA@UNC will provide you with opportunities to continue learning long after earning your MBA.
Through MBA for Life, MBA@UNC enables you to not only maintain an active network of alumni, but also grants you access to any of our courses at cost for the rest of your life. You can return to previously submitted coursework and lectures for review and brush up on new skills as you need them. Combined with the lifelong alumni professional development services offered by the leadership team at UNC Kenan-Flagler, earning an MBA through MBA@UNC is an investment in your future, not just another business credential.