Entrepreneurship CONCENTRATION
From discovering new ventures to managing technology to directing corporate strategies, entrepreneurs must be attuned to the specialized needs of nascent, growing businesses to thrive in today's competitive landscape.
Designed for entrepreneurially minded professionals—including those who aspire to found their own businesses, fund others' ventures or lead innovation within existing corporate structures—the online MBA Entrepreneurship concentration positions students for long-term success.
Careers in Entrepreneurship
Political, social and economic forces—from rapid technological advancement to urbanization to shifting global trading systems—are transforming business markets around the world.
As a result, new opportunities are emerging for entrepreneurially minded professionals. Skilled entrepreneurs can tweak, reform or wholly reinvent staid business models, practices, services and products.
Across sectors and industries, entrepreneurs can also pinpoint evolving business and consumer needs, or identify new audiences that yesterday's businesses couldn't or wouldn't serve.
Here are a few types of entrepreneurial career paths:
Founder
Founders (and co-founders) are responsible for bringing an idea to life and working on all fronts in a new company until they can hire additional employees.
Founders are involved with all aspects of a company's growth, such as product prototyping, manufacturing, marketing, raising capital, operations and technology.
Funder
Also known as venture capitalists (VCs), these individuals help start, grow or mature small firms and startups.
VCs and investment teams identify companies with the potential to grow, analyzing those companies' accomplishments, goals and business models and providing business development guidance.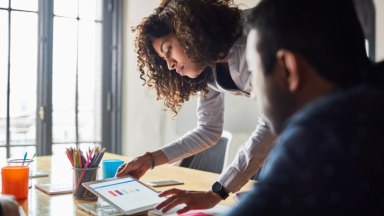 Innovation Consultant
These executives work for medium to large corporations and often generate new ways to do business within a company.
Corporate innovators identify new markets to enter, disseminate best practices to promote efficiency and shepherd innovative ideas through the product life cycle.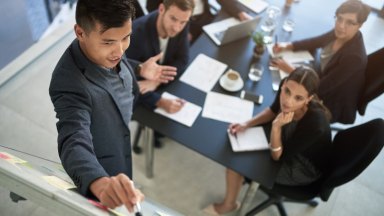 Early Executive
Early senior managers at startup companies often benefit from approaching their roles with an entrepreneurial mindset.
These professionals help young companies operate more efficiently and can develop a better understanding of how to start their own businesses in the future.
Comparing Entrepreneurs and Business Owners
The qualities that define an entrepreneur are always changing. While a business owner can be an entrepreneur and vice versa, there are some important distinctions between the two.
Entrepreneurs
In general, an entrepreneur plays a crucial role in the early design, development, launch and growth of a new business or venture. Many entrepreneurs go on to create multiple ventures throughout their careers.
Entrepreneurs—especially those looking to disrupt an existing business model or enter a competitive market—are often prepared to take on some level of risk in pursuit of their vision.
Business Owners
A business owner, in contrast, may or may not have been involved in the founding of the venture, organization or business they run.
Some business owners are more interested in maintaining and ensuring the success of a single, viable business—one they founded, inherited or purchased—rather than expanding or developing multiple ventures.
Entrepreneurship Job Outlook
The job market for entrepreneurs is strong because small businesses remain a cornerstone of the U.S. economy.
In 2021, in the United States alone:
people were employed by small businesses
net new jobs were created by small businesses1
Salary Overview in Entrepreneurship
In 2017, the median income for individuals self-employed at their own incorporated businesses in the United States was $51,419.2
In certain states and cities, however, that median is higher:2
Many factors can shape entrepreneurs' salaries, though. Here are a few examples:
Industry: Do they work in a highly competitive or lucrative field?
Geography: Does their city, state or region provide specialized support or resources for entrepreneurs?
Experience: Have they launched or founded businesses in the past?
Risk: Are they founding a new business from scratch or are they employed by an established company as a consultant or innovator?
Network: Are they well connected with other executives, mentors or professionals who can help them achieve their vision?
Economy: How well does the current economy support new ventures or business approaches?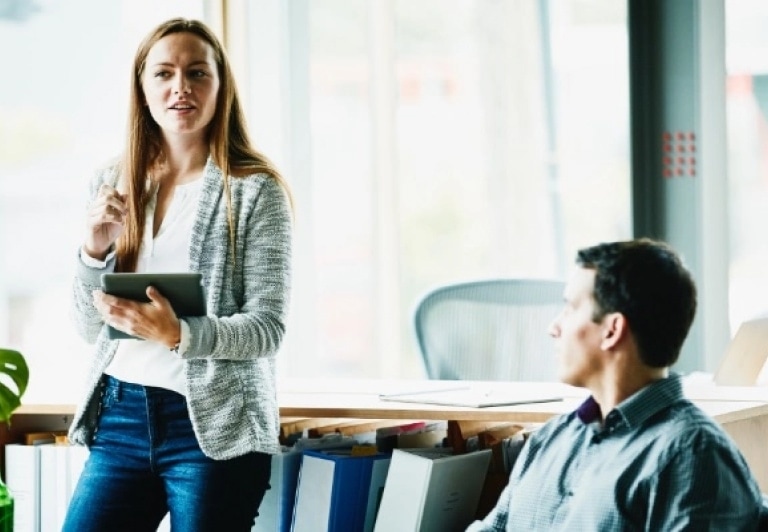 That Great Business Idea Is Within Reach. We Can Help.
Request information today to learn how the online MBA program can help you reach your goals as an entrepreneur.
Online Entrepreneurship Education at UNC Kenan-Flagler
A concentration in entrepreneurship can be worth it for many types of students, from those who wish to be intimately involved in the creation of new businesses to those who lead growth in existing ones.
Develop Crucial Entrepreneurial Skills
Through online, in-person and experiential learning opportunities, students learn how to:
Identify potentially lucrative and financially viable enterprise opportunities.
Develop viable business plans that are informed by core business principles.
Refine and enhance strategies to secure funding.
Expand an initial business vision over time.
Entrepreneurship Curriculum and Skills
Once students have completed their required core courses, they'll hone entrepreneurial expertise through a variety of elective courses.
Here are the current courses offered as part of the entrepreneurship concentration.
Core Courses
Suggested Electives
Technology Strategy and Business Innovation
Innovation and Entrepreneurship in Developing Economies
Introduction to Entrepreneurship
Managing Innovation
Managing Modern Customers and Markets
New Ventures Discovery
Sales
Note: Course offerings are subject to change
Featured Faculty
Our entrepreneurship concentration is led by faculty members who have extensive experience with new business ventures, including strategy, funding, development and innovation.
Faculty leverage their direct experience to lead collaborative classes and design practical coursework exercises.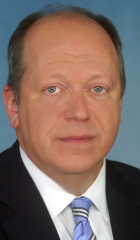 Ted Zoller
Lead Faculty of New Ventures Discovery, T.W. Lewis Clinical Professor of Strategy and Entrepreneurship and Director of the Entrepreneurship Center at UNC Kenan-Flagler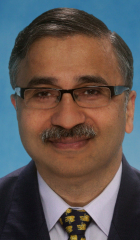 Atul Nerkar
Lead Faculty of Corporate Strategy and Introduction to Entrepreneurship, Professor of Strategy and Entrepreneurship and Allred Distinguished Scholar
Notable Alumni
UNC Kenan-Flagler alumni have been playing important roles in entrepreneurial ventures for years.
From tech startups to media disruptors to major financial institutions, here are a few examples of companies our alumni have helped found, fund or grow:
Brent Callinicos: Early Executive, Uber
Joseph Colopy: Founder, Bronto Software
Jason Kilar: Founder, Hulu
Martin Lagod: Funder, Firelake Capital Management
Julian Robertson: Founder, Tiger Management
Amit Singh: Founder, Spectraforce
Bill Starling: Founder, Synergy Life Science Partners
Jeff Tucker: Early Executive, Century Bridge Capital
Sumit Vohra: Founder, Lonerider Brewing Company
Matt Williamson: Founder, Windsor Circle
Tucker York: Early Executive, Goldman Sachs
Z. Biri Singh: Early Executive, Cisco
Start Your Venture. Shape Your Path. We'll Help.
Request information to connect with one of our dedicated Admissions Counselors and learn more
about a concentration in entrepreneurship.