How MBA@UNC Makes You a Better Leader
Earning an MBA is a powerful investment in your future—and it isn't easy. But the right program will transform the way you think about yourself, your potential and the global business landscape.
At UNC Kenan-Flagler, we are guided by our core values of impact, innovation, integrity and inclusion. Our No. 1-ranked, STEM-designated online MBA program1 gives you the skills to be a more strategic, inclusive and influential leader.
Take Your Talents to the Next Level
The MBA@UNC core curriculum and wide range of electives empower you with the business acumen and essential soft skills to manage cross-functional relationships and build thriving, diverse teams.
Explore the top six ways MBA@UNC amplifies your existing strengths and shapes you into the leader you were meant to be:
Learn to Collaborate and Communicate
Good communication is one of the top soft skills that employers report having difficulty finding.2 Successful leaders facilitate meaningful connections and can communicate clearly and purposefully. You'll develop in these areas every day in UNC Kenan-Flagler's online MBA program.
Key features:
Classes such as Negotiations, Business Communication and Leading in the Middle
Interactions with diverse, experienced professionals in the digital classroom
Group workshops and team-building events at immersive, in-person Summits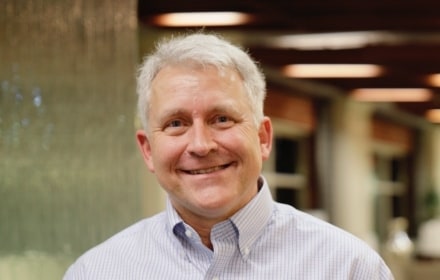 "The most important skill that I've learned in the program is collaboration. I came from an industry that was very solo driven. The small class sizes, virtual breakout rooms, and group projects have all allowed me to strengthen my approach to collaboration."
Lee MacPhail, MBA@UNC Class of 2022
Prioritize DEI as a Leader
The abilities to cultivate diversity in teams, foster inclusion and put equity into action belong in the toolkits of all leaders. UNC Kenan-Flagler's mission is to build and inspire business leaders who welcome and value a variety of ideas and perspectives.
Key features:
Courses on inclusive leadership, including Leading Diverse and Inclusive Organizations, and Responsible Leadership
DEI-driven industry partnerships and programs, such as 100 Women and the Corporate Advisory Board on Diversity and Inclusion
Student-led organizations and events on DEI and anti-racism work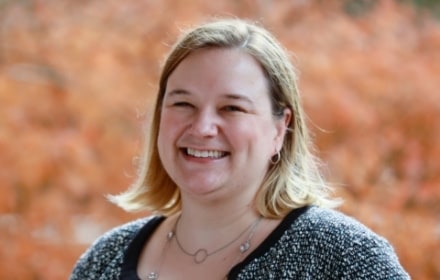 "The MBA@UNC program has made me a better leader by opening my eyes to questions of ethics and inclusion. MBA@UNC keeps diversity at the forefront. Every professor is brought in on it, and I even took a class dedicated to topics on diversity and inclusion."
M.K. Bedosky, MBA@UNC Class of 2022
Receive Personalized Career Support
Every dimension of your MBA@UNC experience is designed to help you translate your world-class business education into real professional advancement. In addition to your leadership coursework, you'll take a 360 assessment to determine your strengths and weaknesses and work with a career coach to create a personalized development plan.
Key features:
Individualized career coaching to help you map out and achieve your goals
Opportunities to make connections and receive industry advice from employers and recruiters
Lifelong access to career services and resources such as resume guidance, practice interviews and job boards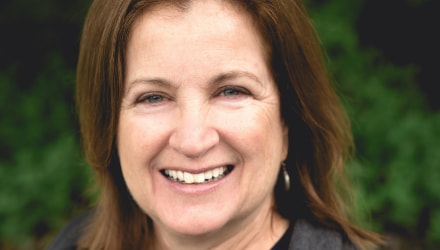 "The thing that's quite amazing about the alumni and current students in this program is that I have never had anyone say no, and I had a lot of career informational interviews and asked for a lot of help. I've asked people to introduce me to people at their company and help me prepare for job interviews."
Janine Caffrey, Class of 2019
Hone Your Analytical Skills
Our online MBA is STEM-designated and is ranked among the best online MBAs for business analytics.3 Today's business leaders need to understand the financials and be ready to apply analytical skills to make data-driven, strategic decisions.
Key features:
Core and elective courses on data, finance, marketing and programming
Faculty who specialize in data analytics and other quantitative fields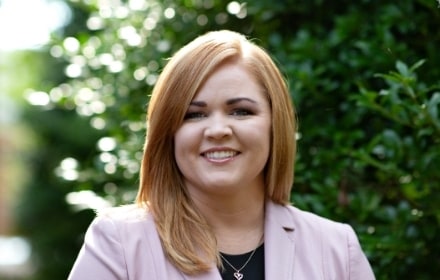 "My experience as a police officer got me in the room, but it was the business acumen I got from my MBA that gave me a place at the table with executives. Previously I didn't know a lot about government, tech, and particularly financial markets. Now I use that knowledge nearly every day."
Chrissie Coon, MBA@UNC Class of 2018
Build the Confidence to Lead
Knowledge breeds confidence. When you know what you're doing, you know you deserve a seat at the table. In addition to specialized coursework, the program teaches you how to develop your executive presence and carry yourself as a confident leader.
Key features:
Coursework that provides a broad knowledge base in all areas business leaders need
Faculty who support your educational and professional aspirations
Career coaches who help prepare you for interviews and events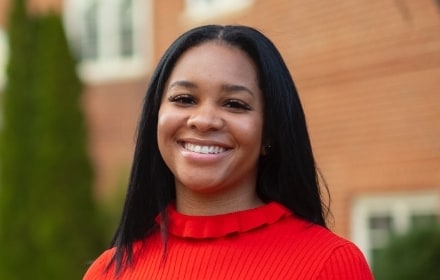 "The confidence that I've gotten from this program, just from learning the concepts, has allowed me to perform and present better at work and honestly has helped get me a promotion. I've been more confident asking for what I want and being intentional."
Rae Hamm, MBA@UNC Class of 2022
Form a Strong Network
Leaders don't (and shouldn't) work in a vacuum. Between online and in-person learning experiences, you'll get to know your peers and faculty members and collaborate in ways that create new opportunities and lasting trust.
Key features:
Bonding and networking opportunities in class and at Summits
Student organizations, clubs and active social media groups
Career coaches who can introduce you to influential contacts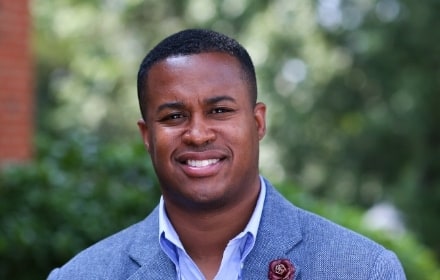 "The MBA@UNC network is second to none. I think all of us have been pleasantly surprised at just how potent and powerful it really is. We started out thinking we were just getting an MBA online, but it became so much more than that. The individuals that I've met in the program have really changed the trajectory of my life."
Andre Walters, MBA@UNC Class of 2015
It's Time to Take Control of Your Career
For the last decade, UNC's online MBA program has equipped passionate professionals with the tools to make a lasting business impact worldwide. If you're ready to take the next step, begin your application today.
1Best Online MBA Programs 2023, U.S. News & World Report. (Accessed April 2023)arrow_upwardReturn to footnote reference
2 Reimagining the workforce 2021: Closing the skills gap through education. Volzer, D., Burgess, J., & Magda, A. J. Louisville, KY: Wiley edu, LLC, 2021. (Accessed April 2022)arrow_upwardReturn to footnote reference
3 Best Online Business Analytics MBA Programs 2023, U.S. News & World Report. (Accessed April 2023)arrow_upward