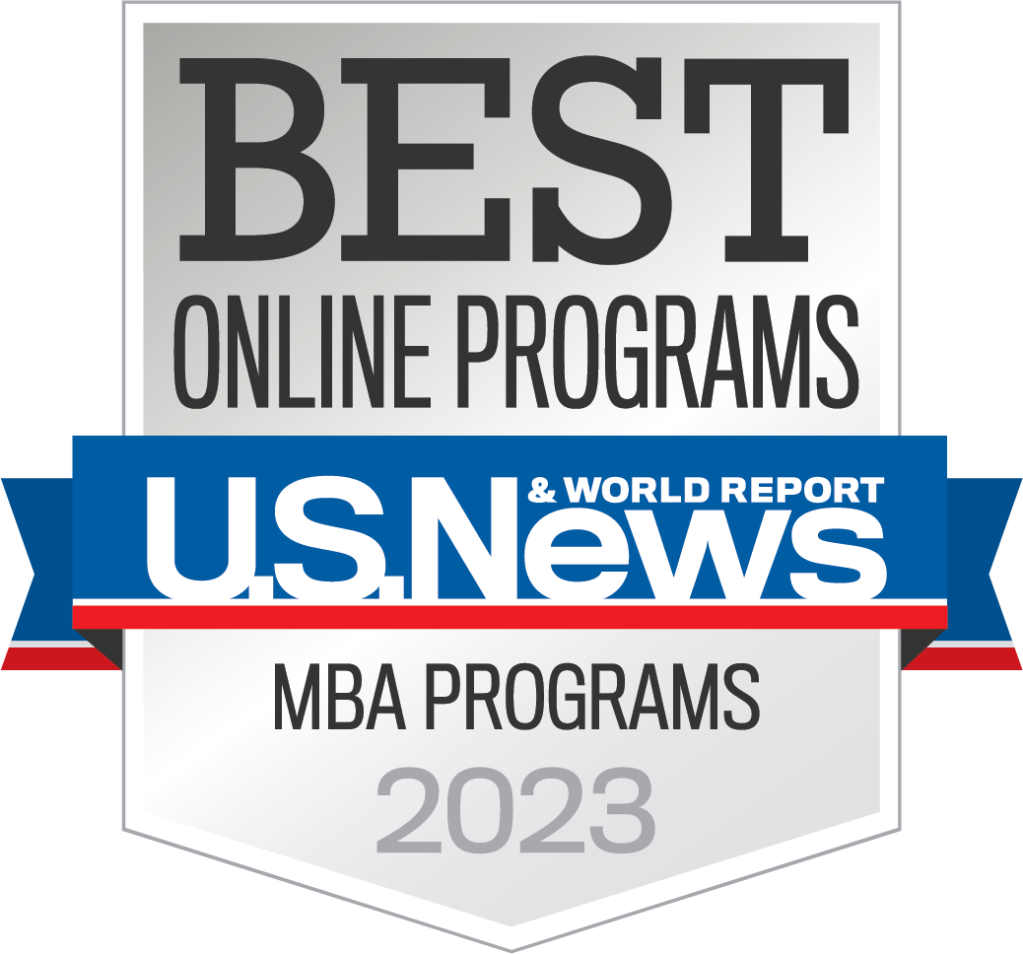 Advance as a Marketer and a Leader
Ranked a top online MBA in Marketing, MBA@UNC equips students with the skills to become marketing-savvy leaders.1
Mobile technology, social media and exponential growth in e-commerce have fundamentally changed the way companies interact with consumers. To better connect with a global audience, marketing professionals need the skills to:
Identify consumer purchasing and behavioral trends
Leverage new technologies and tools
Analyze analytics data to develop competitive marketing strategies
MBA@UNC's marketing concentration prepares students to begin or advance their careers in this rapidly changing landscape.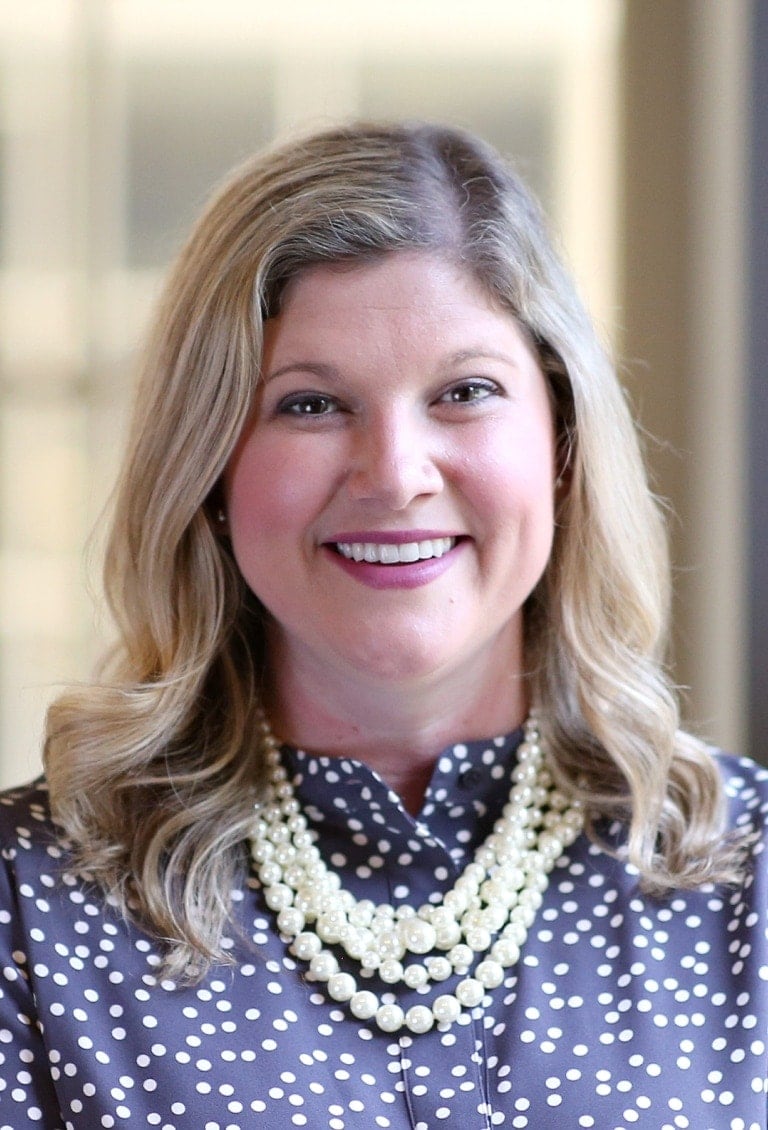 "I was promoted to head of marketing for my company shortly after graduating from MBA@UNC. The skills I learned in the program, such as corporate strategy, finance and management, all set me up for success in my new position. The shift was instantaneous after receiving my degree."
Michelle Johnstone, Class of 2018
Director, Marketing and Communications, at National Real Estate Advisors
Why an MBA Concentration in Marketing?
An MBA with a concentration in marketing can be a powerful asset for those who are passionate about driving business value through messaging, advertising, branding and digital engagement.
That's because marketers who understand the many functions and forces that drive business—not just those related to marketing—bring a unique skill set to the table.
Here are a few reasons why marketers with interdisciplinary experience are poised to stand out:
1. The marketing field is diversifying.
The emergence of digital marketing has driven the demand for creative, quantitatively minded problem-solvers.
Now, marketing teams depend on professionals who can use metrics to identify audiences, analyze the success of marketing campaigns, anticipate and monitor engagement, and define performance benchmarks.
2. Messaging expertise is vital.
The sheer volume of marketing—from ads to blogs to social media—has made it harder than ever for brands to win the fleeting attention of consumers.
As a result, professionals with a clear idea of how to communicate with target audiences and internal stakeholders across other business functions are vital.
3. Adaptability rules.
Today's marketing professionals need to know how to move quickly and synthesize new information at a rapid rate.
That information could be coming from other departments (perhaps a budget reduction will short-circuit the scope of a social media campaign) or external sources (maybe Google has altered its search algorithm in a way that affects organic marketing performance).
In any case, an MBA can prepare marketers to think and lead on their feet.
Master's in Marketing vs. MBA
Many prospective graduate students want to know whether it makes more sense to pursue a master's in marketing or an MBA with a marketing concentration.
Master's in Marketing
A master's in marketing is highly specialized. Students in marketing-specific graduate programs will focus on advanced marketing theories, strategies and tools.
These programs are ideal for professionals who want to work exclusively in marketing functions, and for those who are just starting their careers.
MBA With a Marketing Focus
An MBA with a marketing focus, in contrast, provides students with a more well-rounded understanding of their organizations, and how marketing interacts with other important business functions.
Students who plan to pursue leadership roles or manage teams can benefit from the broad-based knowledge that comes with an MBA. This route can also be useful for non-marketers who need to understand marketing to be successful in their current roles.
The Marketing Career Outlook
As it becomes increasingly difficult for companies to stand out in a crowded marketplace, opportunities for skilled marketing professionals are growing rapidly.
Marketing Job Market
The demand for advertising, promotions and marketing managers is growing as fast as the average rate, and the Bureau of Labor Statistics projects that upwards of 31,800 jobs will be added by 2030.2
31,800
Employment Change, 2020-2030
10%
Projected industry growth by 20303
Career Paths in Marketing
Graduates with an MBA focused in marketing can pursue a wide variety of career paths in:
Advertising
In this dynamic field, advertising managers, media directors and account executives help drive campaigns that generate consumer interest, prepare budgets for brand-building efforts and oversee all activities aimed at cultivating new clients.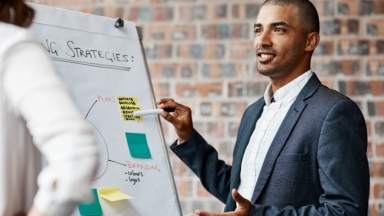 Brand Management/Strategy
Brand managers create and maintain the identities that make products memorable and profitable.
This includes overseeing market research, developing marketing strategies, estimating product demand and developing guidelines for maintaining brand identity across all channels.
Market Research
Market research analysts help companies identify the products consumers want and the prices they are willing to pay.
Using statistical techniques, they analyze demographic data and market conditions, evaluate competing products, forecast sales trends, and evaluate marketing strategies.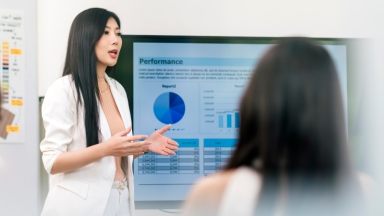 Online Marketing
These tech-savvy marketing professionals leverage the Internet, social media and mobile technology to reach targeted markets.
Their typical toolbox includes search engine optimization, data analysis and marketing automation strategies.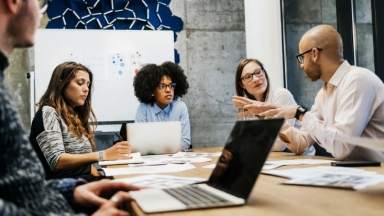 Product Marketing/Management
Product marketing managers serve as liaisons between engineering teams and the business, marketing and sales staffs.
One of the key roles of the product marketing manager is to articulate the benefits of products to the sales team and the consumer.
Public Relations (PR)
PR professionals build and maintain a positive relationship between their organization and its client base.
Under the broad PR umbrella, PR managers or directors may develop and execute strategic communication plans, counsel management, or analyze client attitudes and perceptions.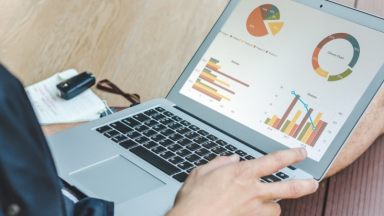 Sales
While duties vary by company size, sales managers typically are responsible for hiring and training sales staff, setting sales goals, and ensuring those goals are met.
Job Titles in Marketing
Account Executive
Advertising Manager
Media Director
Brand Marketing Manager
Product Marketing Manager
PR Manager, Director or Officer
Marketing Director
Market Researcher
Marketing Data Analyst
Digital Marketing Manager
Salary Overview in Marketing
Marketing job salaries can vary—i.e., a marketing manager at a nonprofit will likely earn less than their counterpart at a large commercial firm—but marketers in management roles can expect higher-than-average compensation opportunities.
$133,380
Median annual salary in 20214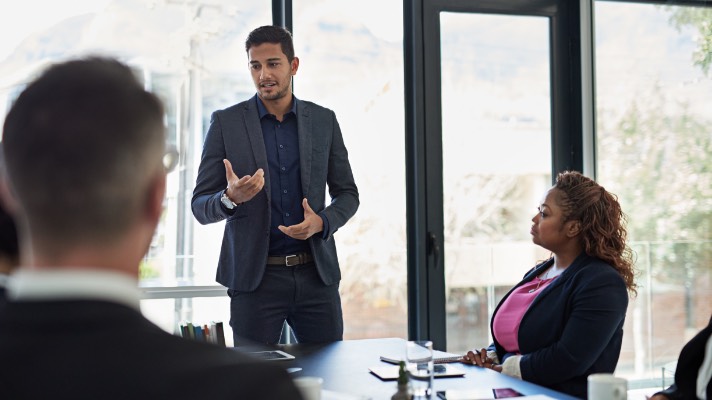 Marketing Insight That Moves the Needle
Learn how an online MBA from UNC can position you for new careers in marketing and related fields.
Online Marketing Education at UNC
At UNC Kenan-Flagler, we prepare our students for success in marketing through our career-focused curriculum, hands-on learning opportunities, personalized career and leadership services, and connections with the UNC Kenan-Flagler alumni network.
Marketing Curriculum
The following marketing courses are currently offered to MBA@UNC students. However, course offerings are subject to change, and not all electives are offered every term.
Core Courses in Marketing
Marketing: Analysis and Development
Suggested Electives
Data Analytics
Global Brand Strategy
Managing Modern Customers and Markets
Pricing
Services Marketing
Sales
Information for Product and Customer Strategy
Marketing Analytics
Course offerings and electives are subject to change
Featured Faculty
Bill Putsis
Lead Faculty, Marketing: Analysis and Development

Jan-Benedict E.M. Steenkamp
Lead Faculty, Global Brand Strategy
Meet more of our faculty members ▸
Student Success
MBA@UNC students have gone on to achieve success at leading corporations, including:
BASF Corporation
Colgate-Palmolive
Ebates
GlaxoSmithKline
The WB
Xerox
Become a Future-Focused Marketer
Take the first steps to becoming a leader in the fast-paced field of marketing, and discover why MBA@UNC is the nation's #1-ranked online MBA program.5