DATA ANALYTICS CONCENTRATION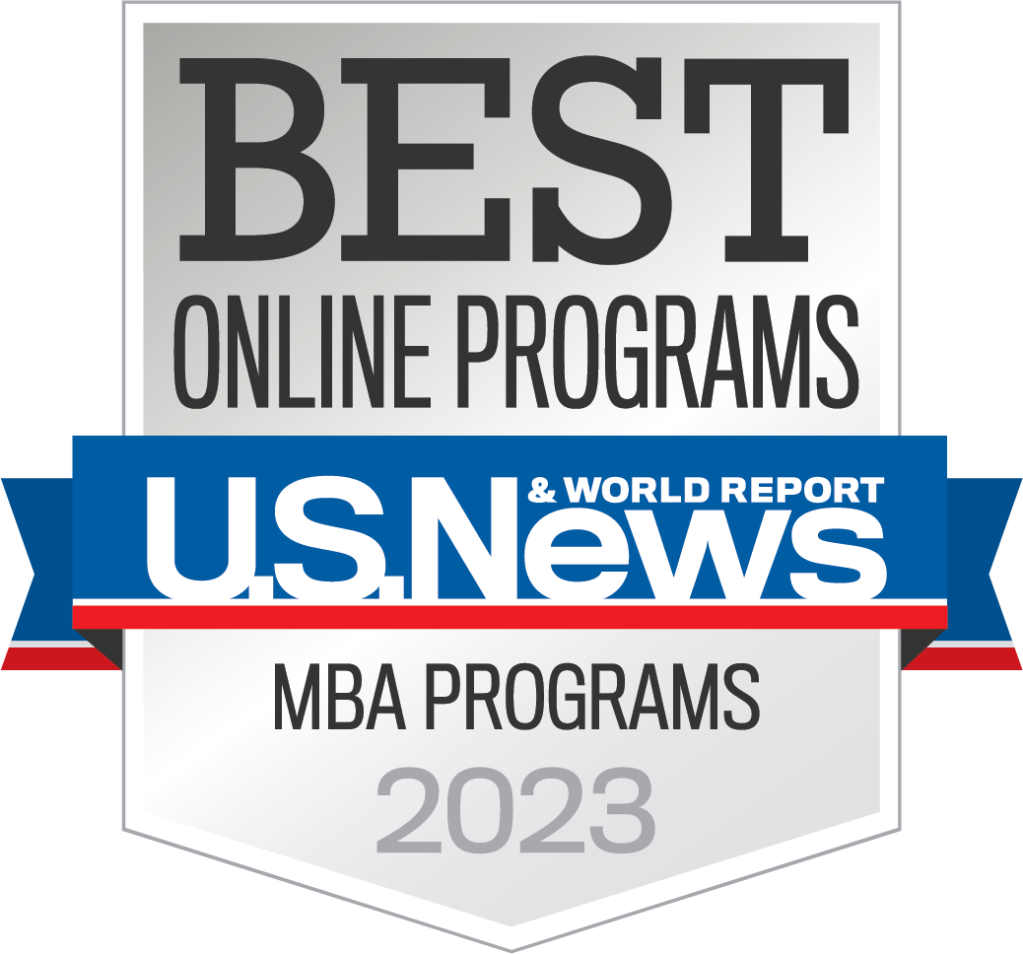 Apply Data Insights to Business Strategy
Ranked a top online MBA in Business Analytics, MBA@UNC prepares students to make strategic business decisions based on the use of data.1
Students in the Data Analytics and Decision Making concentration will work with experienced faculty members to develop expertise and essential skills in this fast-growing field.
The curriculum is designed to help students:
Develop critical data analysis skills
Communicate data-driven strategies throughout their organizations
Understand the role of analytical techniques
Demonstrate the value of analytics in real-world contexts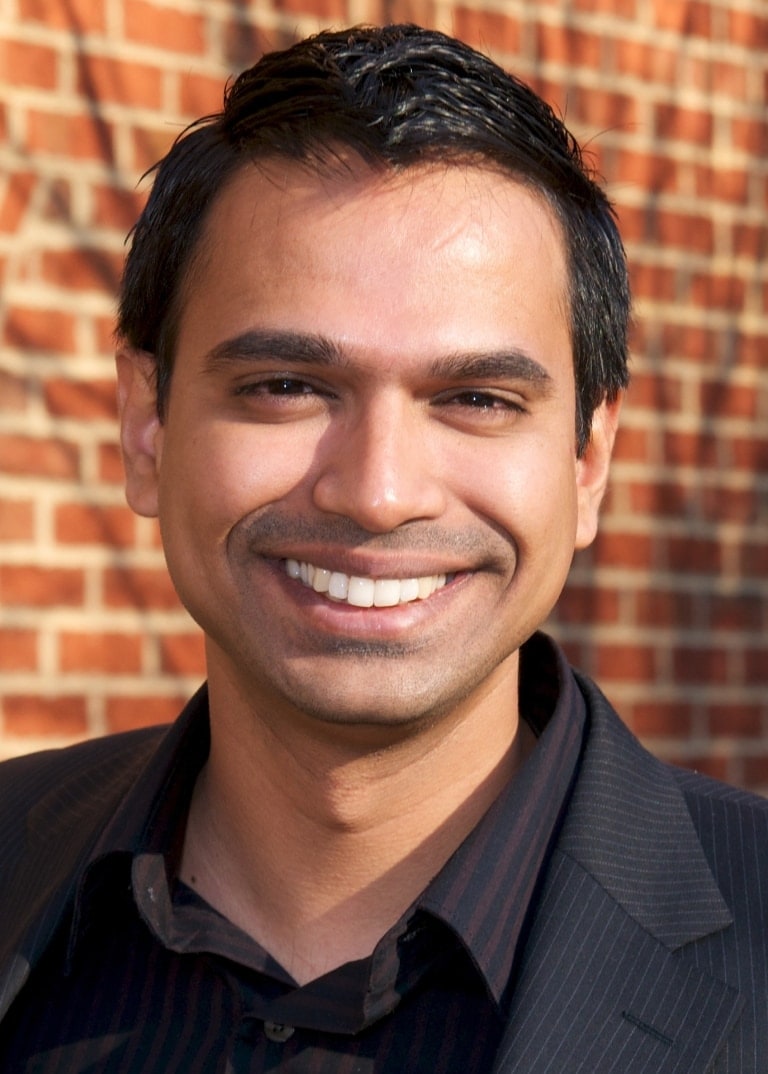 "Two words: greater opportunity. What I learn in class today, I apply to my work tomorrow—from leadership skills to strategic planning. So, in addition to earning credits at school, I am also earning credit at work. I'm already a better manager, with a deeper impact on the success of my company."
Rajiv Sridhar, Class of 2014
Director, Product – PayPal Commerce Platform
Career Outlook in Data Analytics
As technology continues to advance, analytics has become a key element of successful growth for every sector, discipline and industry. This leads to a greater need for professionals, especially those in managerial or leadership roles, who can draw actionable insights from data being compiled by those in data analysis roles.
Data Analytics Job Market
Data analytics professionals are in demand. Consider the projected growth rate for these analytics-focused career paths from 2021 to 2031:
Salary Overview in Data Analytics and Decision Making
In addition to rewarding career paths, data analytics expertise can also be lucrative.
Here are a few examples of median salaries for several analytics-focused professions in 2021:
Career Paths in Data Analytics and Decision Making
Students who earn an online MBA with a focus in data analytics develop the skills to thrive in a number of roles, in fields such as: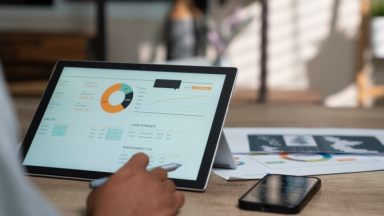 Business Intelligence
These professionals may work internally or as consultants, using data and technology to improve business processes such as productivity, output and distribution.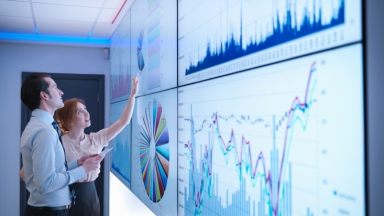 Data Analysis
These analysts study market conditions to help businesses make key decisions in areas such as product lines, customer targeting and price points.
Marketing/Sales Analysis
These analysts study market conditions to help businesses make key decisions in areas such as product lines, customer targeting and price points.
Statistics
These individuals focus on quantitative data, applying statistical theories to collect and analyze data for many purposes, including market research, public opinion evaluations, quality control and product development.
Job Titles in Data Analytics
Consultant
Business Analyst
Business Intelligence Manager
Data Engineer
Information Manager
Marketing Analyst
Sales Operations Manager
Statistician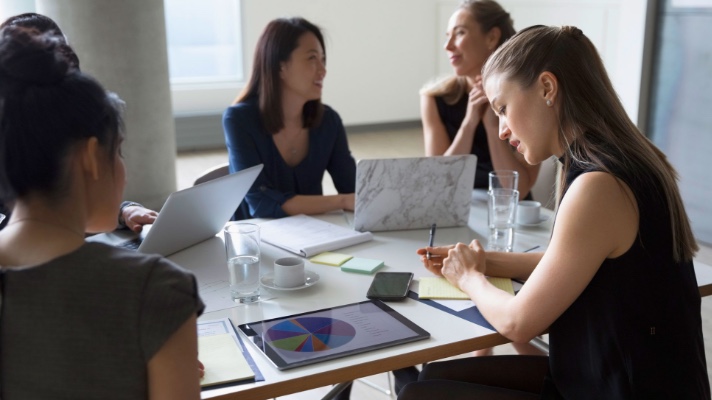 In-Demand Data Skills. Real-World Impact.
Request information to learn how an online MBA from UNC Kenan-Flagler can prepare you for success in the modern workplace.
MBA in Data Analytics vs. MS in Business Analytics
Many data-inclined professionals want to know whether they should continue their education with an MBA that specializes in data or business analytics or an M.S. in business analytics.
Though M.S. degrees and MBAs cover similar concepts and skills, there are some key differences between the two:
MBA in Data Analytics
MBA programs that focus on data analytics can provide students with broad-based business knowledge and the theoretical applications of data.
These programs, which also comprise traditional MBA competencies, are ideal for rising professionals who want to learn how to identify, evaluate and address business issues through the lens of data.
MBA degrees are widely recognized by employers, which means MBA graduates can apply their data skills across functional areas—from marketing to human resources to finance—and industries.
M.S. in Business Analytics
Master of Science programs in business analytics, on the other hand, equip students with highly specialized expertise in data analytics techniques and methodologies.
With courses that focus on practical experience and hands-on analytical skills—such as programming languages, statistics, machine learning and analytical modeling—M.S. degrees are much more technical in nature than their MBA counterparts.
These technical capabilities, while less widely applicable than those associated with MBA programs, can be ideal for professionals who are interested in working directly with data to draw insights and make decisions.
Online Data Analytics Education at UNC Kenan-Flagler
Through a targeted curriculum and a host of career-focused resources, students in the Data Analytics and Decision Making concentration will learn to make better decisions using data on behalf of modern organizations.
Coursework will also help develop the ability to view business processes, operations and relationships systematically and analytically.
Data Analytics and Decision Making Curriculum
The following data analytics and decision making courses are currently offered to MBA@UNC students. However, course offerings are subject to change, and not all electives are offered every term.
Core Courses in Data Analytics
Analytical Tools for Decision Making
Suggested Electives
Business Modeling
Data Analytics
Information for Decision-Making, Incentives and Strategy
Introduction to Python for Business Analytics
Pricing
Marketing Analytics
Information for Product and Customer Strategy
Note: Course offerings are subject to change
Featured Faculty
Our data analytics concentration is led by faculty members who have extensive experience helping businesses use data to improve essential processes.
Our faculty leverage their direct experience to lead collaborative classes and design practical coursework exercises.
Student Success
MBA@UNC students have gone on to achieve success at some of the world's leading tech companies and data-centric organizations, including:
Google
Amazon
Apple
PayPal
Akamai
Coca-Cola
The Hershey Company
Sun Products
Unilever
Career and Leadership Development Services
Targeted Career Search Guidance
The Career & Leadership Services team works with students one-on-one to create an individualized career management strategy designed to maximize each student's return on their investment.
Learn more about the services available to students. ▸
Career Fairs
The Career & Leadership Services team has exclusive access to national and specialized MBA conferences and career fairs and helps students prepare their resume or interview skills to make the most of their experience.
Learn to Lead with Data
Learn how UNC Kenan-Flagler's #1–ranked online MBA1 can help you advance your career in the field of data analytics by downloading our comprehensive program brochure.