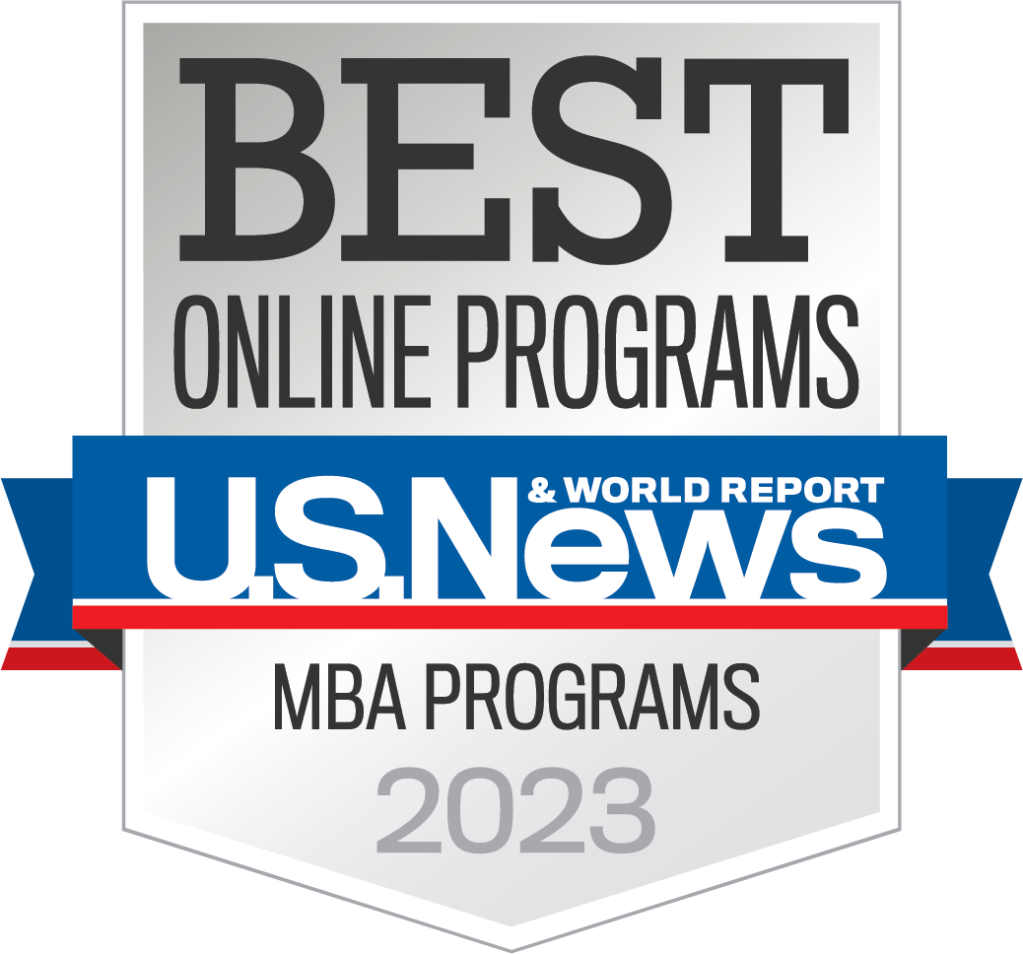 Position Yourself for a Successful Career in Finance
Ranked a top online MBA in Finance, MBA@UNC prepares working professionals to pursue careers in the fast-paced, growing financial sector.1
Through a variety of elective courses, our Finance concentration helps students learn about a range of financial subjects, including:
Capital markets
Corporate valuation
Tax
Mergers and acquisitions
Real estate
Financial reporting and analysis
In addition, students will sharpen their broader business acumen and learn how to apply their skills to real-world situations.
"I completed my CPA and wanted the next challenge in my career. In particular, I wanted to get a better grasp of valuation techniques and discounting. The ability to complete a three-year track has made MBA@UNC a very manageable program while working full time."
Joseph Barile, Class of 2020
VP of Real Assets, BlackRock
Career Outlook in Finance
According to the Bureau of Labor Statistics, employers increasingly seek finance professionals with a master's degree or other advanced certification.2
Finance Job Market
Here are just a few examples of roles in this competitive, diverse field—and the rates at which they're projected to grow from 2021 to 2031.
Salary Overview in Finance
Finance salaries can vary depending by industry, role and employer, but by and large, the field is growing and lucrative.
In some roles, finance professionals earn significant bonuses in addition to their base salaries.
Career Paths in Finance
Graduates who earn an MBA with a finance concentration may excel in any number of financial service arenas, including: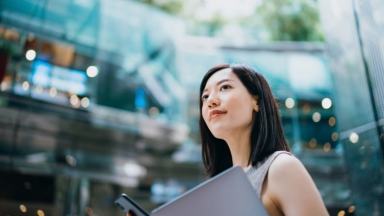 Accounting and Auditing
Whether they are working in public accounting firms or industry, accountants and auditors are typically responsible for examining and preparing financial records, ensuring compliance with applicable tax law and generally accepted accounting procedures, and recommending ways to improve operations and financial performance.
Depending upon their duties, additional credentials such as a Certified Public Accountant (CPA) license may be required.
Financial Analysis
These highly skilled professionals help businesses evaluate investment decisions based on industry and economic trends, current and past business performance, and valuation of assets.
Analysts work in various settings, including investment and commercial banking, private equity, pension fund management and insurance companies.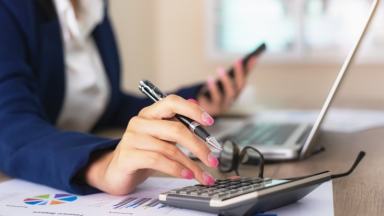 Taxation
Finance professionals specializing in this field evaluate the tax implications of business decisions and recommend strategies to minimize the taxes paid by individuals or companies.
Depending upon their credentials, taxation professionals may also prepare corporate or individual tax returns.
Investment Banking
Investment banks advise businesses and government agencies on how to raise capital, facilitate mergers and acquisitions, price financial instruments and act as brokers and financial advisors to institutional clients.
Private Equity
Private equity firms invest in privately held companies for the purpose of developing new products, expanding operations or restructuring ownership. To fund their investments, they raise capital from high net worth individuals and institutional investors. Professionals often enter these firms as analysts.
Job Titles in Finance
Common job titles in finance include:
Accountant
Actuary
Auditor
Budget Analyst
Chief Financial Officer
Controller
Director of Finance
Financial Manager
Payroll Director
Treasurer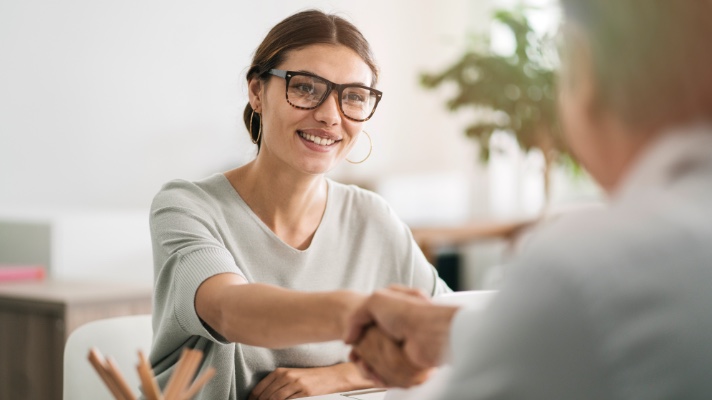 Start Planning Your Finance Career
Our Career Services team can help you develop a personalized action plan.
Master's in Finance vs. MBA
Professionals who are considering careers in finance often want to understand the difference between a Master of Finance degree and an MBA.
Earning an MBA
An MBA offers broad-based knowledge in business areas like strategy, marketing and operations.
MBA programs are typically designed for professionals with some previous work experience and take two to three years to complete.
Earning a Master of Finance
A Master of Finance (MF), on the other hand, will expose you to more specialized, mathematics-intensive areas of finance like econometrics, markets and financial engineering.
MF programs often don't require previous work experience—making them a good option for early career professionals—and many take just a year to complete.
Finance Certifications and Licensure
Depending on the types of finance positions you pursue, you might consider earning additional credentials or becoming licensed in a specialty area.
Here are a few commonly pursued finance designations:
Certified Public Accountant (CPA)
CPAs are widely regarded as accounting experts.
Unlike non-certified accountants, CPAs are legally allowed to file audits with the U.S. Securities and Exchange Commission (SEC) and represent clients in front of the Internal Revenue Service (IRS).
Certified Management Accountant (CMA)
CMAs are qualified to help companies and organizations make financial decisions.
Equipped with specialized business and accounting expertise, CMAs are usually better positioned for management roles than CPAs.
Becoming a CPA
All CPAs must:
Hold a bachelor's degree or complete at least 120 college credit hours
Pass the four-part Uniform CPA Examination, which is administered by the American Institute of Certified Public Accountants
Complete any other requirements mandated by the state where they plan to conduct business (e.g. continuing education)
Becoming a CMA
All CMAs must:
Have worked in management accounting for at least two years
Be a member of the Institute of Management Accountants (IMA)
Pass the two-part CMA exam, which is administered by IMA
Learn the difference between earning an MBA and becoming a Certified Financial Analyst (CFA).
Online Finance Education at UNC Kenan-Flagler
At UNC Kenan-Flagler, we prepare our students for success in finance through a rigorous curriculum, hands-on learning opportunities, personalized career and leadership services, and connections with the UNC Kenan-Flagler alumni network.
Through the Finance concentration, you will learn how to:
Approach valuation and the many factors that influence a business' value
Navigate the mechanics of financial accounting and financial statements
Identify major financial policy issues affecting modern corporations
Analyze the global financial landscape, including emerging markets
Finance Curriculum
The following finance courses are currently offered to MBA@UNC students.
Core Courses in Finance
Finance
Financial Accounting
Suggested Electives
Corporate Financial Strategy
Derivatives
Financial Statement Analysis
Global Finance and Emerging Markets
Information for Decision Making, Incentives and Strategy
Mergers and Acquisitions
Taxes and Business Strategy
Information for Product and Customer Strategy
Course offerings are subject to change.
Featured Faculty
MBA@UNC finance faculty includes experienced finance industry leaders as well as award-winning researchers and educators.
Combining real-world experience and cutting-edge research, our faculty offers unique insights in fields ranging from entrepreneurial finance and financial intermediation to asset pricing models.

Jennifer Conrad
Interim Dean, Dalton McMichael Distinguished Professor of Finance

Paolo Fulghieri,
Lead Faculty, Macon G. Patton Distinguished Professor of Finance
Meet more of our faculty members ▸
Expert Guidance for Your Finance Career
Our Career Services team can help you develop a personalized action plan.
Finance Student Success
Our students have earned positions at some of the world's leading corporations, including:
Goldman Sachs & Co.
J.P. Morgan
PwC
Merrill Lynch Wealth Management
Blackrock
Federal Reserve Bank of New York
Pfizer
Altria
Bank of America
Credit Suisse
Royal Caribbean Cruises Ltd.
Focus on Finance, Lead in Business
Learn how to jump-start your finance career at the nation's #1-ranked online MBA program.1