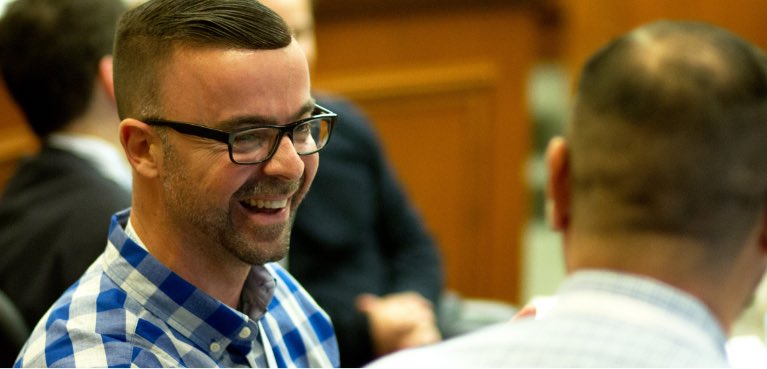 Rethinking the Value of an MBA Degree
As you consider earning an MBA degree, it is important to think about the factors that contribute to the return on your investment (ROI) in the program:
How do you weigh the cost of a program against projected career growth?
How will the program improve your professional network and opportunities?
How do total costs compare to those of different program options, and what unique benefits does the program provide?
The Financial ROI of a UNC MBA
Our online format makes it possible for working professionals to balance personal, professional and academic growth. That translates to greater ROI potential.
Students continue working while in the program, meaning they don't forgo career progression or earnings. With no gap in their employment history or relocation expenses, students can often repay any financial aid sooner and see a faster return on their tuition expenses.
39%
Average salary increase one year post-graduation
from entry1
24%
Average salary increase at graduation
$132,329
Average student salary, with bonus, upon starting
the online MBA program
$159,537
Average salary five months post-graduation (with bonus)
Online MBA Benefits After You Graduate
Connections to the worldwide alumni network
"Part of being an alum is giving back. I feel like people reach out to me all the time because we have this common bond. Being a graduate of UNC just gives you access to conversations you weren't part of before."
While classes are hosted online, the connections and professional relationships that our students forge are some of the most valuable elements of our program.
Not only does the face-to-face learning and interactive structure facilitate high-level collaboration, but you will join both the UNC-Chapel Hill and UNC Kenan-Flagler Business School alumni networks.
The UNC Kenan-Flagler alumni community is more than 37,000 strong and made up of some of the most accomplished professionals in the world. Our alumni—nearly 2,000 of whom earned their degree online—have access to professional resources and continue to form relationships throughout their careers.
300,000+
UNC alumni community
Nearly 2,000
online graduates
1,728
alumni in UNC's Alumni
Career Advisors Network
1,349
alumni in C-level positions
4,580
alumni in Fortune 500
companies
This data is self-reported by alumni of both the on-campus and online graduate and undergraduate business programs from UNC Kenan-Flagler Business School. The data was collected and calculated in October 2019.
"The online MBA program made me a more valuable worker every day. I could take what I was learning in the classroom and apply it to work right then and there."
Jenn Brown, Class of 2018
Social Impact Consultant
Take the Next Step
Learn how an online MBA from Kenan-Flagler can prepare you to advance your career, as it has for thousands of professionals across the country.
How We Position You for Success
Every aspect of the online MBA program—from professional networking opportunities to intimate learning environments to leadership development and training—sets you up for tangible success.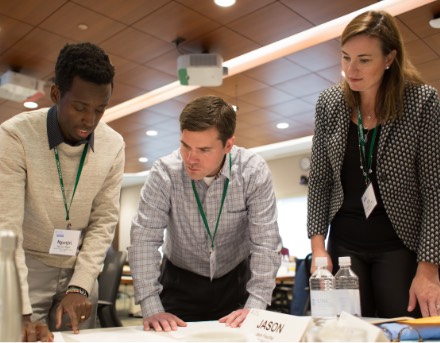 Intimate, Discussion-Based Classes
Our courses promote student-centered learning, immediate feedback and genuine engagement. During your live sessions, you'll tackle real-world business problems in collaboration with classmates and professors who bring a wealth of diverse perspectives and experiences to the table.
A Team-Based Teaching Model
As a student, you'll have access to faculty attention around the clock, wherever you're located. Our faculty members—who are experts in their respective fields—don't just lead classes; they offer one-on-one virtual office hours so you can get personal guidance outside of class.
Knowledge You Can Apply Immediately
Our challenging curriculum is built for your level of professional experience, equipping you with the leadership, strategy, project management and technical expertise that you can apply immediately in your job.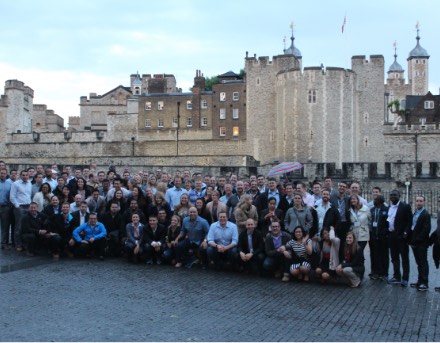 Lifelong Career and Leadership Services
As a member of both the UNC alumni network and UNC Kenan-Flagler alumni network, you'll benefit from personalized career coaching and development resources, regional alumni chapters and professional groups, and the ability to take future courses across the Kenan-Flagler MBA portfolio for a nominal fee.
Companies Employing UNC Kenan-Flagler Students
Our students and alumni work in leadership positions at some of the most influential
companies in the world, including:
Amazon.com Inc.
Apple Inc.
Bank of America Corporation
BASF Corporation
The Coca-Cola Company
Deloitte
Exxon Mobil Corporation
General Electric
GlaxoSmithKline PLC
The Goldman Sachs Group Inc
Google LLC
The Home Depot Inc.
Johnson & Johnson
Lockheed Martin
The National Football League
PepsiCo Inc.
PricewaterhouseCoopers
Proctor & Gamble Co.
The Walt Disney Company
Wells Fargo & Company
Connect With a Counselor for Personalized Guidance
As you weigh your options, consider connecting with one of our Admissions Counselors.
Your dedicated counselor can give you a detailed look inside the student experience and help you determine whether UNC's MBA program is the right fit for your future. If you decide to apply, your counselor will continue to support you throughout the admissions process.