AN ONLINE MBA SPECIALIZING IN STRATEGY AND CONSULTING
AN ONLINE MBA SPECIALIZING IN STRATEGY AND CONSULTING
AN ONLINE MBA SPECIALIZING IN STRATEGY AND CONSULTING

The MBA concentration in Strategy and Consulting prepares students for careers in consulting and corporate strategy.
With a focus on experiential learning, students develop foundational and specialized skills that can position them for success, including:
Strategic management and leadership
Fact-based analysis
Team collaboration and problem solving
Action-oriented communication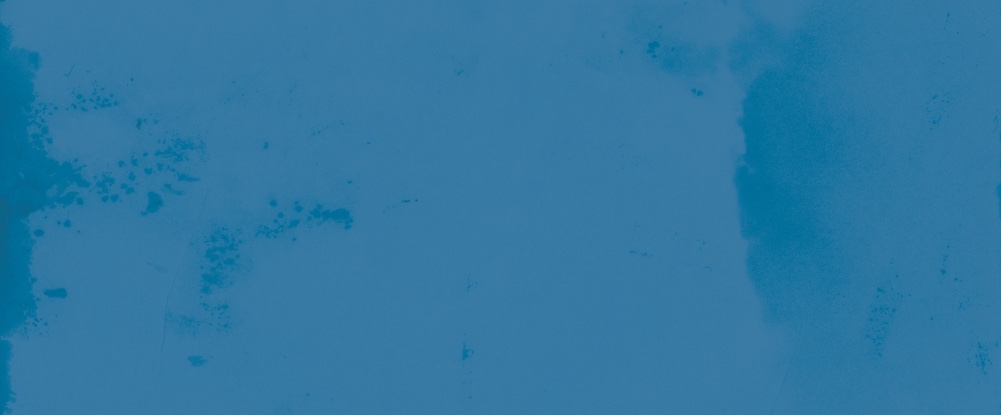 "Not only did re-acclimating to academia help prepare me for the case study interview at Deloitte, but the material we were covering in class that very week was tailor-made for the problem described in my interview. I was able to apply both marketing and analytic concepts to break the case down."
Scott Forsgren, Class of 2020
Senior Consultant, Deloitte
Career Outlook in Strategy and Consulting
The job outlook for consultants is promising. As businesses continue to evolve alongside new technologies and ideas, skilled consultants and strategy professionals are in high demand to help businesses become more efficient.
This demand has helped drive more consulting jobs and increased salaries for consulting experts.
Strategy and Consulting Job Market
The Bureau of Labor Statistics projects the consulting field will grow much faster than average from 2020 to 2030.
907,600
Number of jobs in 20201
14%
Projected industry growth by 20302
$93,000
Median annual salary in 20213
Salary Overview in Consulting
In 2021, the median annual salary for management analysts was $93,000—and the top 10% of all management analysts earned upwards of $163,760 annually.4
Analysts and consultants who work for consulting firms (versus those who are self-employed) often receive a yearly bonus in addition to their base salaries.
Business consultant salaries depend on:
Whether the consultant is self-employed or employed by a firm
The size, scope and reputation of their firm and client base
The consultant's level of experience and intended career progression
Career Paths in Consulting
Students who earn an MBA with a focus in strategy and consulting develop the skills to thrive in a number of consulting and internal strategy roles, including:
Generalist Consultants
These individuals help businesses in a wide range of fields improve big-picture processes, such as project management, team communication and operational efficiency.
Specialist Consultants
These consultants develop expertise in a specialized field and act as mentors to businesses looking to gain a competitive edge in their industry.
Managers/Directors of Corporate Strategy
These individuals typically work with numerous departments within an organization, helping to devise strategy or implement change.
Freelance Consultants
These professionals may consult for businesses full or part time and can often consult for multiple clients concurrently.
Boutique Consulting Firm Owners
These entrepreneurs develop and manage teams of business consultants that assist small businesses in accomplishing specified goals.
Common consulting roles and titles include:
Business Analyst
Research Associate
Consultant
Senior Consultant
Senior Associate
Engagement Manager
Engagement Director
Associate Partner
Partner
Managing Director
Change Management Consultant
Implementation Consultant
Consulting Advisor
Consulting career paths vary by firm, and they depend on a candidate's experience level, subject matter expertise, educational background and interests.
Below are a few examples of the tiers a consultant might expect to encounter as they advance in a firm:
Entry-Level and Early Career Opportunities
Candidates with an undergraduate degree are best suited to entry-level consulting roles (e.g., business analyst, junior consultant), while those with graduate degrees and more work experience are can pursue more advanced roles (e.g., senior associate).
Analysts and associates are often responsible for a specific workstream on a given project, which gives them an opportunity to hone their skills and adjust to their firm's culture and management style.
Mid-Level Consulting Positions
Once consultants gain experience in associate or analyst positions, they can aspire to roles that require more leadership and people management prowess (e.g., engagement manager).
Consultants at this level may work with multiple clients and projects at one time, navigating the lines between day-to-day project leadership, big-picture strategic thinking and client relationship management.
Senior Management Roles
Firm leaders (e.g., associate partners, full partners and principals) are responsible for identifying and securing new clients and business opportunities.
These professionals play an important role in shaping the direction of the firm as a whole. In addition, they oversee multiple ongoing projects—where they may lean in to provide high-level direction—and maintain strong relationships with existing clients.
Strategy Consulting vs. Management Consulting
Management consulting is a broad term that usually encompasses many functional subsets, including strategy consulting. Other subset examples:
Marketing and sales
Operations
Transformation
Analytics
Implementation
Mergers and acquisitions
The world's largest management consulting firms must be able to offer breadth and expertise, as they often work with hundreds or even thousands of clients on projects that span functions, sectors and industries.
These big firms might compete with other big firms or smaller boutique firms that specialize in a particular subject matter (e.g., health care, public policy, energy).
Some clients will hire multiple consulting firms to address different types of issues within their organization. A single client may tap one firm to counter a specific operational challenge and simultaneously hire another firm for a high-level, strategy-driven initiative.
Important Consulting Capabilities
Consultants work in many different types of companies and environments, which means they need transferable skills that allow them to assess the needs of their clients.
Analytical skills
Consultants must be well-versed in fact-based analysis. They should also know how to translate large quantities of complex information, such as data sets and financial information, into actionable insights.
Creative problem solving
Consultants should understand how to identify and evaluate the challenges at the heart of a given project, and work together with team members to develop solutions that align with client needs.
Efficiency and time management
Consultants often work long hours and some travel on a regular basis. With such strict schedule constraints, consultants must be efficient when it comes to balancing priorities.
Communication and interpersonal abilities
Consultants must be able to effectively communicate solutions, questions and ideas to many different stakeholders, including team members, supervisors and clients.

Learn Where Consulting Can Take You
Request information today to connect with one of our dedicated Admissions Counselors and see if a career in consulting is right for you.
Online Consulting Education at UNC Kenan-Flagler
We prepare online students for success in the field of consulting through:
Carefully curated consulting curriculum
Hands-on learning opportunities
Personalized career and leadership services
Connections with the UNC Kenan-Flagler alumni network
Strategy and Consulting Curriculum
The following strategy and consulting education courses are currently offered to MBA@UNC students.
Core Courses in Strategy and Consulting
Business Communication
Business Strategy
Suggested Electives
Advanced Consulting Skills and Frameworks
Consulting Skills and Frameworks
Corporate Strategy
Design and Delivery of Healthcare Systems
Global Supply Chain Management
Information for Decision Making, Incentives and Strategy
Information for Product and Customer Strategy
Managing Innovation
Strategic Operations
Strategy and Sustainability
Student Teams Achieving Results (STAR)
The Challenge of Healthcare: A Systems Overview
Note: Course offerings and electives are subject to change.
Featured Faculty
Our Strategy and Consulting concentration is led by faculty members who have extensive experience with some of the world's leading consulting firms.
Our faculty leverage their direct experience in consulting and advising to lead collaborative classes and design practical coursework exercises.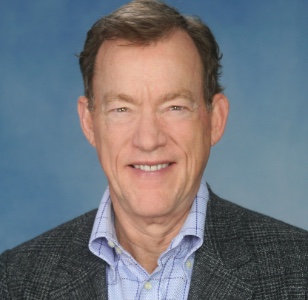 Steve Jones
Professor of the Practice of Strategy and Entrepreneurship
Arvind Malhotra
Professor of Strategy and Entrepreneurship
Experiential Learning Opportunities
Our experiential learning opportunities help students learn how to adapt quickly to different situations, personalities and challenges—an important skill for top consultants.
Student Teams Achieving Results (STAR)
The STAR program allows students to accrue consulting experience with leading corporations and nonprofit organizations.
Under the guidance of faculty advisors, students are tasked with developing comprehensive recommendations and actionable strategies.
Learn more about the STAR program ▸
Summit Consulting Tracks
Each year, MBA@UNC holds quarterly Summits in major business hubs worldwide.
Consulting is offered in some Summits as an optional learning track in which students compete in a live case competition held over the course of a weekend.
Students develop the problem analysis framework used in the consulting world and work in small teams to present their recommendations to global business executives.
Targeted Career Search Guidance
The Career and Leadership Services team works with students one-on-one to create an individualized career management strategy designed to maximize each student's return on their investment.
Learn more about the Career and Leadership services available to students. ▸
Student Success
MBA@UNC students have gone on to achieve success at some of the top consulting firms in the world, including:
Boston Consulting Group (BCG)
Accenture
Deloitte
PwC
CEB
IBM
IQVIA
Nordic
North Highland
Jump-Start Your Consulting Career at UNC
Request information today to learn how the online MBA program from UNC Kenan-Flagler can set you
up for success in the growing field of consulting.