HOW WE SUPPORT OUR STUDENTS
MBA@UNC students are full members of the UNC community and receive the same dedicated and responsive support as on-campus students.
From the moment someone requests information about our online MBA program, all the way through graduation and beyond, the MBA@UNC team is here to assist students in achieving their goals.
Guidance Before Starting Classes

Admissions Support
Prospective students work one-on-one with a dedicated Admissions Counselor who guides them throughout the application process and answers any questions they may have about the program.

Admitted Student Meet and Greet
As soon as students are admitted to the program, they are invited to join an online Meet and Greet session to find out what life is like as a student. During this welcome session they explore the online campus, meet future classmates and connect with current students or alumni.

New Student Orientations
Students will have access to a series of orientation courses, delivered both online and on campus in Chapel Hill. These courses help students get acquainted with the technology, develop relationships with peers and faculty and immerse themselves in to the UNC Kenan-Flagler community.

Onboarding Call
A dedicated Student Support Advisor will reach out to welcome each student to the program and discuss expectations and goals. The Advisor will answer questions and outline the onboarding process for incoming students to ensure they are prepared before classes begin.
Supporting Students During the Program
Schedule Planning
Our Student Support Advisors help students achieve success and remain in close contact throughout the first semester. They can help students manage their time, plan short- and long-term goals, decide which electives and concentrations to pursue and offer advice for planning courses around work and life schedules.
Technical Support
MBA@UNC's technical support team is available 24/7 via phone, e-mail or live chat to assist with any issues that may arise. Students can contact our team for assistance through the live online classroom, during exams or off-peak hours, and even while on the go with the mobile app.
Career Support and Kenan-Flagler Resources
Students will have access to all UNC library resources as well as the opportunity to participate in Kenan-Flagler conferences, networking events and speaker presentations. UNC Kenan-Flagler is globally recognized for our ability to prepare driven leaders for career-long success. Learn more about our unique, personalized career management services.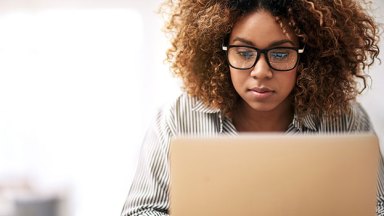 MBA for Life: Resources After Graduation
After graduation, students become part of the community for life. MBA@UNC enables students to continue to progress in new careers or when taking on management roles.
Career Support
UNC Kenan-Flagler alumni will continue to have access to invaluable career development resources for life, such as one-on-one career coaching, resume and interview guidance, personal assessment tools and new-skills training sessions.
Continued Access to MBA@UNC Courses
For a nominal fee, MBA@UNC alumni have the opportunity to take a range of elective courses taught by UNC Kenan-Flagler faculty. The online courses enable students to interact with professionals around the world to broaden their skills and network. Alumni fully participate in the classes and receive a grade on their official UNC transcript.