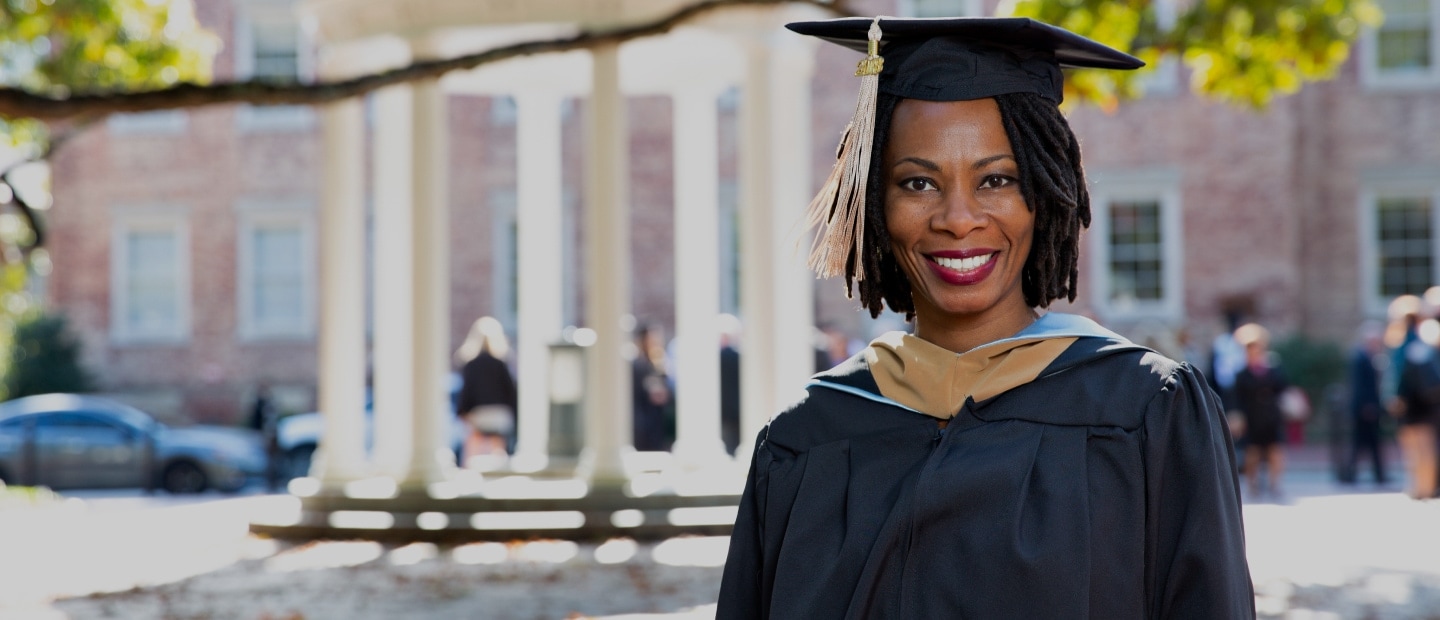 The Online MBA from UNC Kenan-Flagler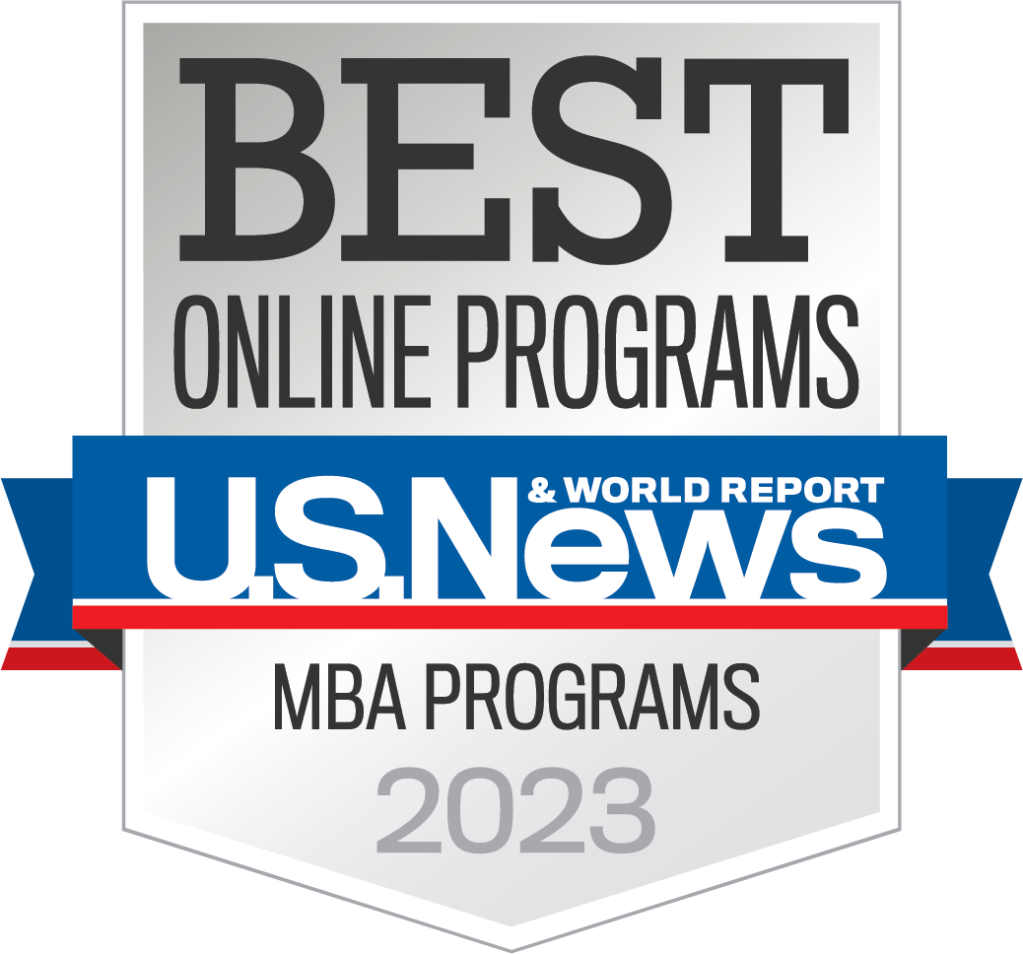 Shaping Agile Leaders Online for Over 10 Years
STEM Designated. Tar Heel ROI. No Compromises.
Multiple Online MBA Start Dates
UNC's online MBA program offers four annual start dates (January, April, July and October), giving you the flexibility to start your MBA journey at the time that works best for you.
April 2024
Priority Deadline
December 11, 2023
Final Deadline
January 22, 2024
July 2024
Priority Deadline
March 25, 2024
Final Deadline
April 22, 2024
GMAT and App Fee Waivers Available
If you have five or more years of professional full-time work experience, you do not need to submit GMAT/GRE scores. Less experienced applicants can qualify for a waiver by demonstrating significant quantitative skills.
See if you qualify for a GMAT waiver.
MBA@UNC also offers application fee waivers. Contact an Admissions Counselor at 888-986-2622 or admissions@onlinebusiness.unc.edu to learn how you can qualify for a $150 application fee waiver.
Let's Put Your Ambition to Work
When you start an application, we'll connect you with an Admissions Counselor
who can offer personalized guidance and support.
The No Compromise Online MBA for Leaders
No matter your industry or the size of your team, the way you lead matters.
UNC Kenan-Flagler's #1-ranked online MBA program has been shaping agile leaders online for more than 10 years.1 You'll develop an approach to leadership that reflects your values, amplifies your strengths and positions you for success.
We believe you shouldn't have to compromise if you want to pursue a rigorous MBA program without disrupting your life or job. Here's what you can expect from our well-known, time-tested online MBA program, designed by some of the sharpest business minds in the world:
A STEM-designated degree that prepares you to make strategic, analytical decisions in today's data-driven workplaces
Challenging coursework that equips you to bring integrity and skill to every challenge
Global learning experiences that expose you to new cultures and perspectives
Access to 42,000+ alumni who will help you keep scaling long after graduation
This is where you become the leader you were meant to be. Let's get started.
The Only Online MBA With
Tar Heel ROI
Our students and graduates apply what they're learning right away—no pauses, no interruptions—and it's paying off.
"After starting the MBA@UNC program, my career really progressed. I was promoted several months after starting the program to chief operating officer, and then again when our founder stepped down and I was promoted to CEO."
Stephanie Winans, Class of 2016
President, Point of Care and Consumer Health at The Wellness Network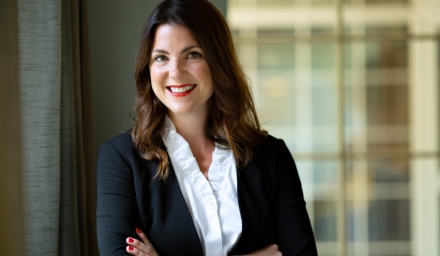 24%
Average salary increase
at graduation
39%
Average salary increase one year
post-graduation from entry
Customizable Online MBA Curriculum From an
AACSB-Accredited School

When you earn your MBA degree online from UNC Kenan-Flagler, you'll be part of a business school that's accredited by the Association to Advance Collegiate Schools of Business (AACSB International), the longest-serving, most recognized accrediting body for business schools in the world.
Classes are taught by top UNC Kenan-Flagler faculty who have a wealth of experience teaching in an online learning environment. Our students know there's no substitute for participation, so you can schedule your classes and coursework in ways that complement your existing responsibilities.
In addition to covering traditional MBA competencies, you'll be able to customize your curriculum according to your goals, interests and industry.
We offer more than 40 ways to earn elective credits and six concentrations:
Data Analytics and Decision Making
Entrepreneurship
Finance
Management and Leadership
Marketing
Strategy and Consulting
You'll also complete two in-person Summits—immersive experiences held in cities around the world and on campus in Chapel Hill—that expose you to new perspectives on today's most pressing business challenges and strengthen your relationships with classmates and professors.
Learn how the online MBA curriculum and Summits arm you with the skills and experience to become an agile leader.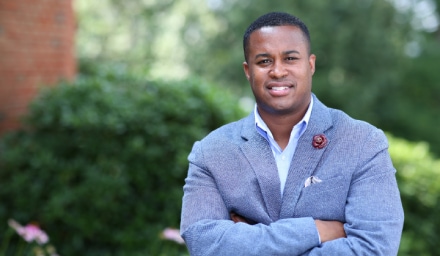 Stronger Relationships,
Stronger Leaders
"The individuals I've been able to meet since I've been in the MBA@UNC program have changed the trajectory of my life."
Andre Walters, Class of 2015
Chairman and CEO, The A. Shawn Group
Co-Owner, Duck Donuts (Charlotte and Atlanta)
Co-Founder, Free Fenix, LLC
Our 42,000-person alumni network includes more than 2,000 online graduates who say the relationships they've formed here are ones they'll carry with them throughout their careers. Between online and in-person learning experiences, you'll go beyond networking, getting to know your fellow students and faculty members on a personal level and collaborating in ways that create new opportunities and lasting trust.
As part of this driven, accomplished and supportive network, you'll share ideas and gain meaningful insights from diverse, experienced peers—both inside and outside of the classroom. These connections build strong relationships that last well after graduation.
With UNC, You Have an MBA for Life
Once you've graduated from the online MBA program, you can continue to rely on UNC Kenan-Flagler for career development resources and opportunities, including:
Personalized support and coaching from our Career and Leadership team
The option to take additional UNC Kenan-Flagler courses for a minimal fee
Connections with our global, 42,000-person alumni network
FAQ About the Online MBA
UNC Kenan-Flagler Business School offers a portfolio of degree formats, both online and on campus, that enable students with a range of backgrounds, objectives and scheduling requirements to access a high-quality education. Each program has its own application process and admissions requirements. However, whichever program you choose to pursue—online, full time, evening or weekend—you'll receive the same UNC Kenan-Flagler MBA degree.

UNC Kenan-Flagler seeks students whose academic background, professional experience and leadership abilities meet our rigorous demands. We require MBA@UNC applicants to have a bachelor's degree and a minimum of two years of professional work experience. Learn more about our application requirements.

The length of an MBA program depends on many factors, including the number of credits and whether you attend full time or part time. UNC's online MBA program can be completed in as few as 18 or as many as 36 months. Students who take two courses per quarter will finish in 24 months.

Testing requirements for MBA programs vary, but UNC Kenan-Flagler's online MBA program requires GMAT/GRE scores for applicants with less than five years of professional full-time work experience. However, the Admissions Committee will consider GMAT waiver requests on a case-by-case basis.

What makes the UNC Kenan-Flagler online MBA unique is our no-compromise approach to preparing leaders. You don't have to choose between quality, location and support. From day one, you'll learn from world-class UNC faculty; experience UNC Kenan-Flagler's rigorous, leadership-focused curriculum; and join a community driven to succeed, innovate and inspire. MBA@UNC blends online flexibility with in-person networking and personalized learning.

MBA@UNC offers more than 25 electives, allowing you to customize your experience and focus on the areas and skills you want to strengthen. For students who want to specialize in a particular business area, we also offer six concentrations: Data Analytics and Decision Making, Entrepreneurship, Finance, Management and Leadership, Marketing, and Strategy and Consulting.
Your Top-Ranked Online MBA, Your Terms
Don't compromise on what you can achieve. Learn how you can complete the nation's #1 online MBA at your own pace—in as few as 18 months or up to 36 months—without leaving your job or relocating.