MBA GRANTS: WHICH ARE RIGHT FOR ME?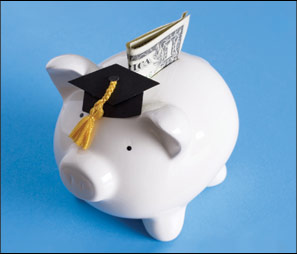 There are a number of MBA grants and fellowships available to students to help fund their academic careers. UNC provides financial aid to eligible students, which includes student loans and MBA fellowships, but a number of outside organizations also award MBA grants to business school students. Here are MBA grants that may help you fund your education.
National Black MBA Association Grants
The National Black MBA Association (NBMBAA) awards scholarships annually in amounts ranging from $1,000 to $15,000 to African-American students who are enrolled or plan to enroll in a Master's Degree program in management or business during the upcoming year. Recipients of the grants must be active members of the NBMBAA and may be asked to participate in some public relations activities on behalf of the organization. Find out more about these grants at NBMBAA's website.
National Society of Hispanic MBA Scholarship Program
Similar in its criteria to the NBMBAA Grant program, these scholarships are targeted at Hispanic students and the awards range from $2,500 to $10,000. The scholarships may be renewed, contingent upon recipients maintaining a certain grade point average and other requirements. Find out more about this scholarship here.
American Association of University Women Career Development Grants
This grant from the American Association of University Women (AAUW) is awarded to women who seek to advance their careers through either specialized technical training or graduate studies (including pursuit of an MBA) and has a special emphasis on minority candidates. The amount of the grant ranges from $2,000 to $12,000, and applications must be submitted by December 15, 2011. More information and applications are available on the AAUW website.
Robert Toigo Foundation Fellowship
The Toigo Foundation annually assists minority students seeking careers in finance with its Fellows program. In addition to traditional criteria, like exceptional scholarship and leadership, the Toigo program also looks for applicants who are devoted to social change and community involvement. To find out more about the program and apply, visit the Toigo Foundation website.
American Indian Graduate Center Fellowships
Students of American Indian or native Alaskan descent can apply for these fellowships for graduate study. The American Indian Graduate Center (AIGC) awards over $1.2 million in grants each year, in amounts ranging from $1,000 to $5,000. Financial need is accounted for in the selection criteria and applications are due June 1. See the AIGC Fellowship site for more information.
QS Community and Leadership Scholarships
These two scholarships are awarded to participants in the QS World MBA Tour, an MBA fair in cities around the globe. Each year, five students receive the $2,000 Community Scholarship. Applicants are selected based on "socially responsible leadership" and community involvement. The other award, the $10,000 Leadership Scholarship, is given to one MBA student who displays outstanding potential as an innovative thinker and leader. Find out more about the Community Scholarship and the Leadership Scholarship on the QS website.
Government Finance Officers Association Scholarships
The Government Finance Officers Association (GFOA) awards two $5,000 scholarships to MBA students with a focus on government or non-profit management. Applicants for the Minorities in Government Finance Scholarship must be currently enrolled in school and a member of minority group to be eligible. The Government Finance Professional Development Scholarship targets part-time students who have already worked for a local or state government for at least two years. See the GFOA website for more information on both.
Tillman Military Scholars
The Pat Tillman Foundation awards scholarships to veterans, active service members, their spouses and survivors for all levels of study. The grants can be renewed for more than one year and the amount of each award varies. The next round of applications begins in January 2012. To find out more about the Tillman Military Scholars program, see the Pat Tillman Foundation website.