HOW TO STRENGTHEN YOUR MBA APPLICATION RESUME
A detailed and up-to-date resume is a critical component of your MBA application. By showcasing key accomplishments on your resume, you can help convince the admissions committee that you are a strong candidate for the program. Take the following tips into consideration, and you'll be one step closer to strengthening your MBA application.
Focus on Skills and Accomplishments
While you may have done a variety of tasks throughout your career that relate to the degree, it is important to be selective in what you include on your resume. Instead of including every detail of your work experience, highlight your key accomplishments in each of the positions you have held. Any experience relating to leadership, innovation and teamwork, for example, is especially worthwhile. Consider removing any generic descriptions and unrelated jobs from years ago. You should also try to avoid relying too heavily on complex jargon. Although the admissions committee may have a solid understanding of the topic, your goal is to impress them with what you have accomplished, not with the terminology you are using.
Demonstrate Growth and Progression
Your resume should demonstrate how you have grown and developed over the course of your career. Have you earned any promotions? How have you exhibited leadership and managerial skills? What problems have you solved for an organization? Through concise, specific examples, showcase your accomplishments and the skills you have acquired over the years that will make you a successful candidate. When describing your professional experience, try to avoid simply listing job descriptions and day-to-day tasks. Instead, focus on what you achieved, and quantify your results to give the admissions committee a sense of the impact you've had. Note any recognition you received or special projects you managed. For candidates without a long history of work experience, it is even more important to highlight accomplishments and rapid career growth on your resume. Whether you are describing an internship or an entry-level position, explain the challenges you faced, the actions you took to overcome them and the results you achieved in the process.
Format Your Resume so It's Easy to Scan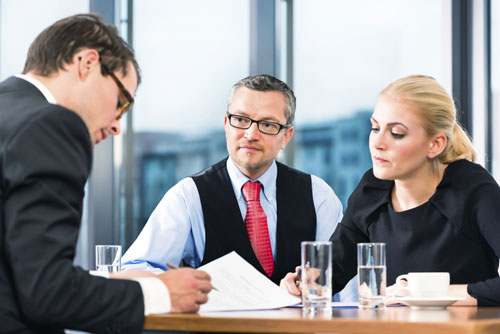 Once you've determined what information to include in your resume, it's time to double check the formatting. Your resume should tell your story in a snapshot of under 45 seconds, so the way you lay it out is crucial. Use bullet points and short blocks of text so the admissions committee can skim your resume and easily absorb the information, without getting stuck in long paragraphs of text. After you've revised your resume, take some time to look back over your work. Ask yourself if the document is readable to a wide audience. Check for any typos or grammatical errors. You might even consider letting a peer look it over and give feedback. If he or she is having trouble understanding something, consider editing it so that the finished product is as clear and effective as possible.