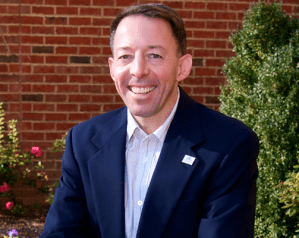 RUSS POOL
Military
Aviation Combat Element Instructor in the US Marine Corps
"My decision was clear"
Choosing an MBA program is a daunting process. When you talk to an admissions staff, you want to feel like you're making a good decision, but also putting yourself in the best possible light for the selection process. MBA@UNC won me over from the start. The Kenan-Flagler staff was friendly, professional, responsive and outgoing. Allie, one of the admissions managers, called me every week or two to check in on my progress and ask how he could help. He had an in-depth understanding of the program, so he was able to offer valuable advice and answer questions I didn't even know I had. With the staff's encouragement and support, I felt like I was joining a family. My decision was clear.
"Influenced my career in completely unexpected ways"
I already feel like a smarter, more accomplished professional. MBA@UNC has exceeded my expectations by influencing my career in completely unexpected ways.
I'm not only applying what I learn in the MBA@UNC program. I'm also applying how I learn. As a Marine Corps Instructor, I am always looking for effective educational tools. UNC's state-of-the-art online program has opened my eyes to the potential of technology in instructing our Marines. As a direct result of my online experience in MBA@UNC, I am leading a shift to use this innovative approach in the Marine Corps. It has exponentially increased my ability to think of ways to improve global communication at work– to deliver instruction, accomplish goals, and solve problems in multiple locations. This new thought process is a big return on my MBA investment!
Get Started Now
If you are ready to get started, apply now to join our next cohort.