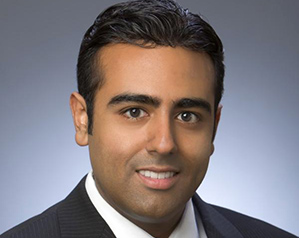 ROBIN GAUR
Information Technology
West Coast IT Manager at Northrop Grumman Corporation
Why did you come to the conclusion that you wanted to pursue an MBA program?
After completing my M.S. and working a few years, I knew that I wanted to go back and pursue an MBA. I've always felt that getting an MBA is an excellent way to take myself to the next level. In fact, with what I've already learned in my classes, I've become a better leader. I have countless opportunities to apply my coursework to drive success at Northrop Grumman Corporation.
Why did you choose the MBA@UNC program at UNC Kenan-Flagler? over other options?
I wanted an MBA program that's in the top-20 in the nation. UNC's Kenan-Flagler Business School has the reputation for producing exceptional alumni. MBA@UNC is a top-ranked program that offers flexibility.
Have you made any strong connections with students or professors in the program?
Yes, definitely. UNC has amazing professors and I've created lots of new connections with students all over the world. The 3-day weekend immersions at the end of each quarter have been an amazing experience. Being able to meet my colleagues that I interact with during the quarter, has allowed me to grow my network.
Get Started Now
If you are ready to get started, apply now to join our next cohort.