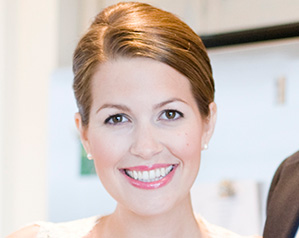 LOUISE SMITH
Financial Services
Director at Private Advisors, LLC
When I was faced with going back to business school full-time, it was a tough decision because I didn't particularly want to leave Richmond, my firm, or my industry. This program provides the flexibility to go to school and get a first class education while doing whatever it is you need to do. I've taken classes from airports and from hotel rooms all over the country. On my iPad app, while I'm sitting on a Tarmac, I've watched some of my lectures. It's so dynamic, assuming you're willing to put the time, you can fit it into your schedule.
I could not be more pleased with the relationships that I've formed and the different types of people I've been exposed to through this program. One of the big surprises has been how amazing the other students are, the diversity of the experience that they bring and the relationships that we've been able to form despite the fact that it's a virtual program.
Get Started Now
If you are ready to get started, apply now to join our next cohort.