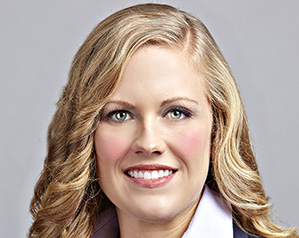 KATIE LINDEMUTH
Information Technology
Senior Associate at PwC
The part time nature of the program allows me to apply what I've learned that very next day on the job, and is something that I've really grown to appreciate.
The platform itself has been especially engaging. You are at the front of every class, your professor calls on you, and you're required to respond. Just being able to see everyone face to face has allowed me to develop relationships with my classmates in a way that I didn't think was possible through an online format.
I was wary of how this program was going to fit into my life, my work life, my social activities, family, friends and all the things that I do, and it's fit in very well. I believe I've learned a lot of time management skills, and learning how to balance a lot of different activities has been a big part of getting started in the program.
Get Started Now
If you are ready to get started, apply now to join our next cohort.