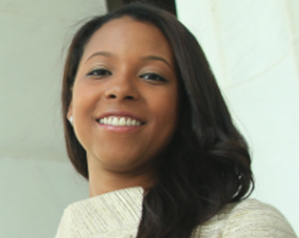 ERICA LEBLANC
Operations
Operations Manager at Clarivate Analytics
Tell us a little bit about yourself and your background.
After I completed my undergraduate degree, I wanted to gain experience across core business functions at the local, national and global level. I have been fortunate in my career since then to develop experience in sales, finance, systems administration, consulting, operations, and learning and development. I've found that having a diverse background helps with strategic planning and evaluating the utilization of resources when managing a business.
What made you decide to earn your MBA?
I've always had a passion for learning and personal development. It was important for me to have dedicated professors who assessed and provided feedback on my business acumen because I value the credibility and experience of distinguished professors.
How would you describe your weekly classes?
Believe it or not, I looked forward to the weekly classes. Not only would we discuss the content for the week, but time was spent sharing professional experiences and how it was relevant to the weekly topic.
Essentially, I could use each week to experiment with what I was learning in the classroom and then share my findings with classmates and professors. By taking this approach, I was able to apply and improve my management and leadership skills in real time through a continuous review process.
What surprised you the most about the online format?
I was surprised at the ease of use and response time from the student support staff. The format of the online class made for an exceptional learning experience that afforded me to keep working full time while traveling for my job.
In your opinion, what's the best thing about earning your MBA online with UNC-Chapel Hill?
Definitely, the expansive network that is available to you once you start. Since we were learning online, my classmates really were coming from all over the world.
How have you benefited from this program in your professional career?
Professionally, I've benefited from being challenged by peers and professors to explore new ventures and projects. As I mentioned, I was able to integrate my coursework into my job function, which helped me see new avenues that I could potentially explore.
What have you gained from this program?
Besides the new set of skills I've developed, I've gained a network of trusted business professionals to do business with and friendships that will last a lifetime.
Tell us your thoughts about walking in the on-campus graduation ceremony.
Walking in the on-campus graduation ceremony was a wonderful experience. I was able to have my family and friends celebrate with me in a meaningful way surrounded by the faculty, staff and classmates that were with me on this journey.
What advice would you give to incoming students?
My advice to incoming students is to learn about the additional resources and opportunities that UNC offers. I was fortunate to be selected for the Global Business Project, a half-year consulting project, working for a company based in Hong Kong.
Get Started Now
If you are ready to get started, apply now to join our next cohort.